City of Turlock - Turlock Police Department June 22 at 10:08 PM PRESS RELEASE: Arrest Made for Two Incidents of Arson and Willful Harm / Injury to Children On Wednesday, June 2, 2021 at 8:15 a.m., Turlock Police Officers were dispatched to the 500 block of Sunnyside Drive for an arson. Prior to police officers' and fire department personnel's arrival, a neighbor noticed the fire and ran across the street to awaken the three adults and three young children who were all sleeping inside. The neighbor alerted the residents and they all safely exited without injury. Upon arrival, officers were informed by the Turlock Fire Department that an incendiary device had been thrown, causing a fire to the residence. Turlock Police Detective Gina Giovacchini was assigned to the case and responded to the scene. Through the course of the investigation, she learned that there was a previous fire that occurred at the residence on May 24, 2021, that the residents extinguished themselves and did not report to the police at that time. It was determined that fire was also caused by an incendiary device. On June 21, 2021, Detective Giovacchini was able to identify the suspect responsible for both arsons, J.D. Dwaine Lucas, a 37 year old male from Turlock. On June 21, 2021, Detective Giovacchini determined a location where Lucas would possibly be. He was located and taken into custody without incident. Lucas was booked into the Stanislaus County Jail and charged with eight felonies including two counts of arson on an inhabited dwelling and six counts of willful harm or injury to a child; which is the result of the three children inside the residence both times the fires were intentionally set. Anyone with any information regarding this case is encouraged to contact Detective Gina Giovacchini by calling (209) 668-6539. ### The Turlock Police Department is an active participant in the Crime Stoppers Program. Callers can leave an anonymous tip by calling Crime Stoppers at (209) 521-4636 and may be eligible for a cash reward. To receive more detailed, up-to-date information directly from the Turlock Police Department via e-mail or text message, register for "Nixle" alerts at www.Nixle.com or more directly at https://local.nixle.com/register/. Or, text your zip code to 888777 to receive text alerts only. For additional information, follow our social media pages on Facebook, Instagram and Twitter. This information is being released by Turlock Police Department Crime and Community Analyst Deandra Wiley. Any media requests should contact: Sergeant Michael Parmley Office of Professional Standards Turlock Police Department Office phone - (209) 668-7345 Email € mparmley@turlock.ca.us
Posted on Facebook 2 days ago
Over the past few days Turlock Fire Department has responded to multiple grass fires throughout the city. The Turlock Fire Department would like to remind the community to use caution when operating around dry vegetation and take the necessary precautions to avoid causing a fire now that warmer and drier conditions have arrived.
Posted on Facebook 2 days ago
Posted on Facebook 4 days ago
StanEmergency June 17 at 10:00 PM Anyone can be affected by hot weather and it is important that you take care whenever the temperatures start to rise. Know the difference between heat exhaustion and heat stroke. Heat stroke is a medical emergency and can be deadly if not treated quickly.
Posted on Facebook 7 days ago
StanEmergency June 16 at 3:00 AM With the triple digit temperatures coming, visit www.stanemergency.com/pdf/cooling-locations.pdf for a full list of cooling stations in our county.
Posted on Facebook 7 days ago
Our thoughts and prayers are with the members of the Los Angeles County Fire Department and the family of the firefighter killed during this mornings tragic shooting.
Posted on Facebook 23 days ago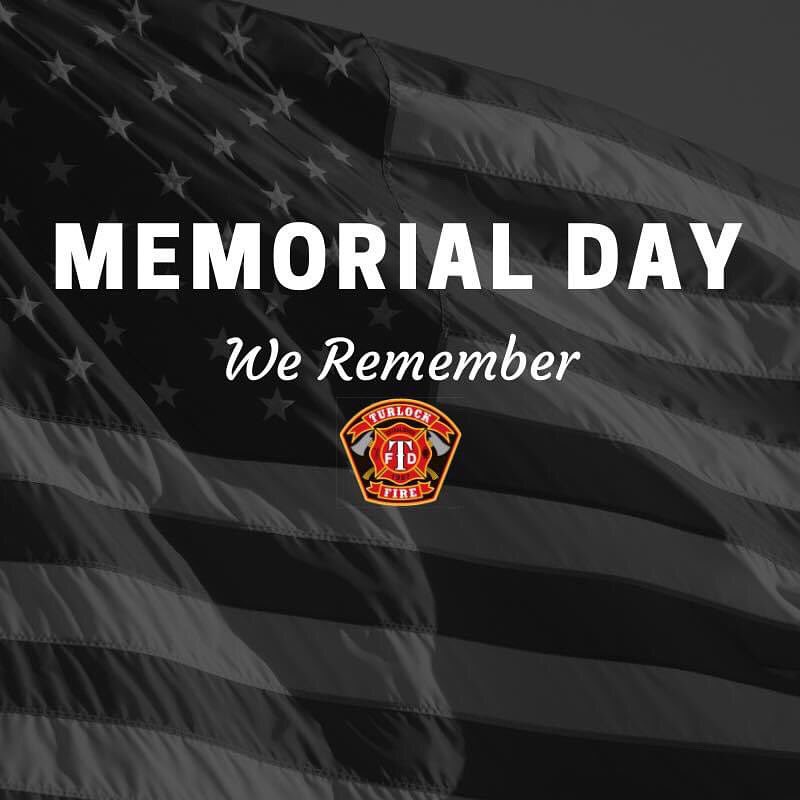 Today we remember and honor all those who have served and paid the ultimate sacrifice for our country. In observance of Memorial Day, our administrative office is closed today. #Turlock #MemorialDay
Posted on Twitter 24 days ago
Today we remember and honor all those who have served and paid the ultimate sacrifice for our country. 🇺🇸 In observance of Memorial Day, our administrative office is closed today. #Turlock #MemorialDay
Posted on Facebook 24 days ago