Million Acts of Kindness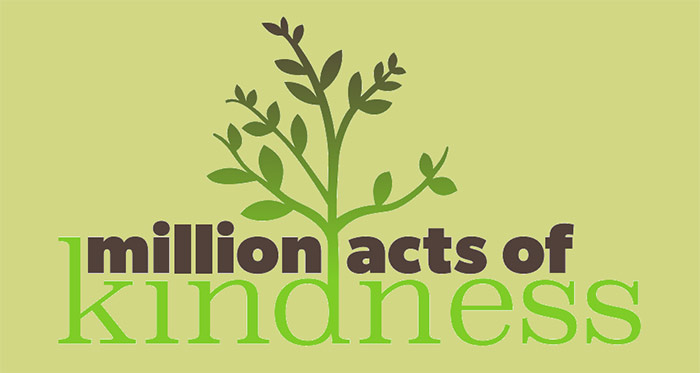 The City of Turlock strives to provide quality services, exemplary customer service, first class public safety, smart growth and development, and community engagement. In addition, the City is also committed to promoting a kinder, stronger, and more welcoming community.
To support this mission of promoting a "kinder, stronger, and more welcoming community", Mayor Soiseth has developed the Million Acts of Kindness Initiative. The Million Acts of Kindness Initiative is a goal for citizens of all ages to perform one million acts of kindness. Acts of kindness come in all forms and many efforts are already underway; however, the new initiative will be yet another effective way to encourage kindness in words and actions throughout every part of the community.
The inspiration for this initiative stems from the Mayor's work in Afghanistan and visiting other communities halfway across the world as well as the influence of Mayor Tom Tait from the City of Anaheim who shares this same vision. Beginning in February 2016, the initiative will be introduced to the City of Turlock's Afterschool Program. The students will engage in various activities that define, promote, and encourage kindness. In addition, the Mayor will be partnering with several ministries and organizations to further this initiative by highlighting existing efforts and identifying new opportunities for spreading kindness throughout our community.
To promote this initiative, the Mayor has designed a million acts of kindness logo that will be displayed in various forms, including, but not limited to, letterhead, agendas, correspondences, flyers, displays, buildings, and/or apparel. A process will also be developed for organizations and agencies to become partners of this initiative.