Water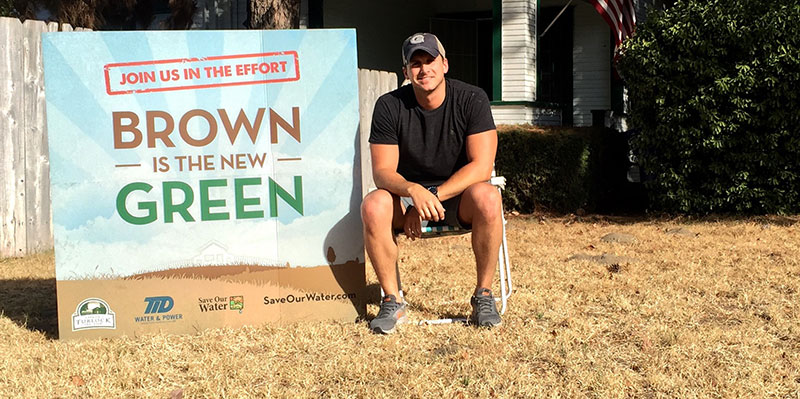 Turlock cannot conserve its way out of a drought. Despite conservation, our Turlock groundwater levels continue to drop. To put this in perspective: before the drought, the sub-basin dropped 20 feet over 20 years. In the last four years the sub-basin dropped another 20 feet. As a city 100% dependent on groundwater, it has been a long-held stance that we must invest in alternative sources of water to drink.
We have had to invest in alternative sources of water to drink. One of these investments is the Stanislaus Regional Water Authority (SRWA), a Joint Power Authority (JPA) between the Cities of Ceres and Turlock that is set up to bring about surface water from the Tuolumne River into our cities' homes, businesses, and industries. I was just a year old when the City of Turlock and TID started negotiations on obtaining raw water from the Tuolumne River for municipal use—and at 30, I was happy to finally end the negotiations and obtain a raw water agreement with TID that put the cities of Ceres and Turlock—and hopefully the surrounding communities of Hughson, Denair, Keyes, and Hilmar—on a path toward reliable drinking water.
Ceres Mayor Vierra and I are both committed 100% to see this project come to reality, and we both believe that—drought or no drought, floods or no floods—we can see this project started by 2018.
Turlock is also investing in finding new sources of water to use on area farms. Up to 10,000 acre feet of our tertiary water that was once discarded into the San Joaquin River due to its lack of value to the city is on a path across the river to dry farms in western Stanislaus County, while 2,000 acre feet of this water will also stay here on local farms in Turlock to be put to use on crops and to replenish our aquifers. This investment might be large, but it puts to use once ignored water, and it shows the state regulators and legislators that local solutions to local problems is the best approach.
Overall, both agreements will put to beneficial use hundreds of thousands of gallons of water, making our community even better stewards of this very limited resource. Once we realized that sound water solutions for our surrounding farms make sense for our cities—and the other way around—we were able to come to agreement for the betterment of the entire community, farmers and city residents alike.
And while we are on the topic of using and reusing water in Turlock: I am proud to say that the North Valley Regional Recycled Water Project—which takes our waste water out of the San Joaquin River and puts it to beneficial use on our local farms—is well on its way to a reality. If all goes to plan, construction on the Turlock pipeline will begin early next year and we will be sending water to the Delta Mendota Canal by the spring of 2019.
This pipeline fulfills a long term desire for the Cities of Modesto, Ceres, and Turlock to remove our wastewater from the river, and I'm proud that this Council remained committed to the project.
Turlock is a city that is well on its way to becoming one of the most progressive cities in the Valley when it comes to our use of water. From using surface water instead of groundwater (which allows our aquifers to recharge) to putting our wastewater to beneficial use, literally every drop of water in Turlock is used and reused and reused.
And that's just a statement regarding the water that we actually use. Our city has done a great job of conserving and lessening our dependence on our diminishing water resources. Many folks want to stop this conservation now that our winters are beginning to be wet again, but let me stress this: we cannot be distracted by one season of rain and forget about the many seasons of dry winters that preceded it.
Turlock is a city that has always prided itself with good planning and solid forethought—and this is how we will continue to treat our most crucial of resources: water.