Picnic Area Rentals
Picnic areas can be reserved from March 1st through October 31st.
To check availability of a picnic space, call the Recreation Office at 668-5594 or click the "Check Availability" link under the park name on this web page.
Reservation Cutoff Time
All park reservations must be made no later than Thursday prior to the weekend of your event. After 5 pm on Thursdays all park areas that are not reserved become first come first serve. No bounce houses are allowed once the areas becomes first come first serve.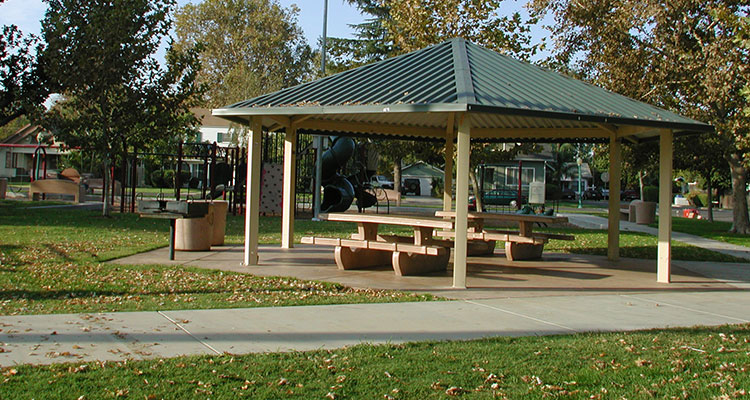 Broadway Park
501 N Broadway
Occupancy: 8 - 16
Broadway Park offers a half court basketball area, a large playground area, an ADA compliant drinking fountain, park benches, a large covered picnic area with barbeques, several small picnic areas with barbeques, perimeter sidewalks, large shade trees, a water spray feature, and a park identification sign.
Check Availability of Broadway Park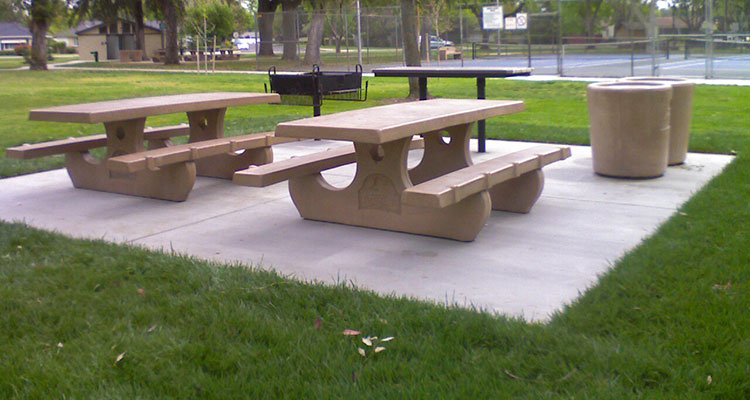 Crane Park
1555 E Canal Dr
Occupancy: 24 - 192
Across from Turlock High School on Canal Drive, this neighborhood park has four areas with BBQ's and reservations are available. There are several areas marked with numbers for first come first serve. This park has a playground area, a half basketball court, tennis courts, and horseshoe pits. In addition, Crane park caters to large group events with Area B accommodating up to 190 people.
View map of Crane Park picnic areas
Check Availability of Crane Park
Donnelly Park
600 Pedras Rd
Occupancy: 10 - 60
Located at Pedras/Dels/Hawkeye/ Donnelly Streets, Donnelly Park has 14 picnic areas for reservations, with most having a BBQ. There are several areas (marked with a number) that are first come first serve. There are multiple playground areas, including the Augusta Bates Children's Play Park, half-basketball court, and a large pond (no swimming or fishing allowed).
View map of Donnelly Park picnic areas
Check Availability of Donnelly Park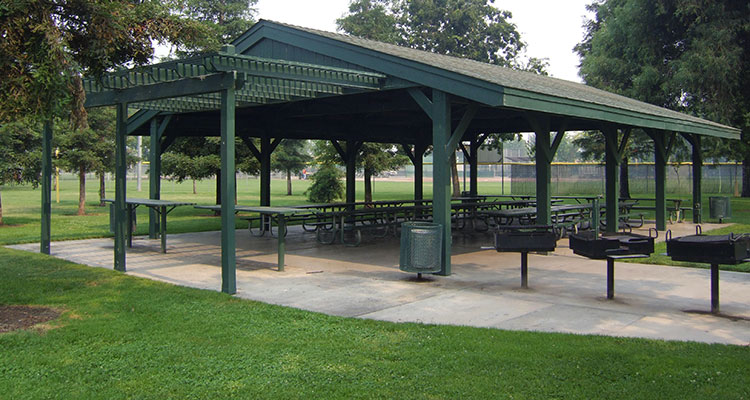 Pedretti Park
2400 N Tegner Rd
Occupancy: 85
Located at the sports complex off Highway 99, Pedretti Park, has a covered picnic area available for rent with seating for 85 and BBQ's. There is a playground, horseshoe pits, and volleyball courts. The City of Turlock has one of the Central Valley's finest softball facilities. Located off Highway 99 near the Monte Vista exit, the ballpark is available to the general public for the rental of softball fields for tournaments. All tournament rentals require a deposit and insurance on the facility. The City of Turlock will provide all necessary field preps. There is also a full concession stand for your players and spectators.
Check Availability of Pedretti Park