Leaf Pickup Program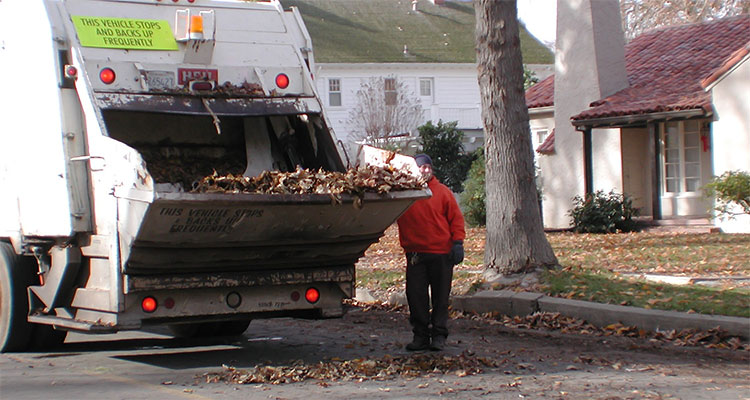 Remember: Please use your green waste containers first!!!
If you have any questions or need information, please call (209) 668-5594.
The City of Turlock's Public Facilities Maintenance Division will begin the annual Leaf Pickup Program on Nov 6 and end on Feb 8.
Turlock residents are encouraged to use their green waste containers for leaves and garden refuse. Any leaves that will not fit in to the green container may be placed in the street 18" from the curb side in loose piles, not bagged. Limbs are not to be placed in leaf piles. Do not park vehicles in front of your residence in locations which will prevent access to leaf collection prior to your scheduled day, on the scheduled day and the day after your scheduled day. This will allow for more flexibility within the schedule.
The City is divided into 12 zones.
Fridays are make-up days. Leaves are collected according to the schedule. The program will continue until approximately Feb 8.
Leaf Pickup Map 2023
Leaf Pickup Map 2023
Address Search
Enter your address below to search.