Home Safety Tips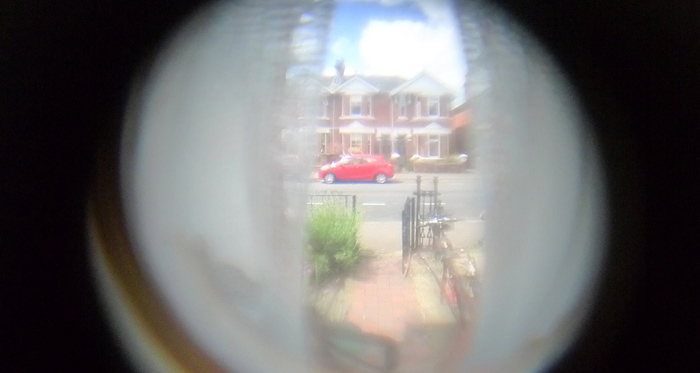 Check through peephole when someone comes knocking. Make sure you use a 180 degree peephole.
Don't answer if you don't know the person and weren't expecting anyone.
Minors should tell callers/visitors that parents are busy and will call them back.
Protect your valuables
Take an inventory of your valuables including serial numbers and photographs. If the items do not have serial numbers, an owner applied number or marking is just as important.
Hide valuables in places other than obvious locations.
When possible, invest in a quality safe. If you purchase a smaller lock box-type of safe, attempt to secure it so it cannot be carried away.
Keep a lookout
Watch your neighborhood. Call the police when something or someone does not look right.
If you see something, say something. Report all suspicious persons and activity to police.
Make your home look occupied
Leave lights on when you go out. If you are going to be away for a length of time, connect some lamps to automatic timers to turn them on in the evenings and off during the day.
Don't allow daily deliveries of mail, newspapers or flyers build up while you're away. Arrange with the Post Office to hold your mail, or arrange for a friend or neighbor to take them regularly.
Arrange for your lawn to be mowed if you are going away for an extended period of time.
Keep your home securely locked
Lock all outside doors and windows before you leave the house or go to bed. Even if it is for a short time, lock your doors.
Keep your garage door closed and locked.
Check your locks on doors and windows and replace them with secure devices as necessary.
Pushbutton locks on doorknobs are easy for burglars to open. Install deadbolt locks on all your outside doors. Sliding glass doors are vulnerable. Special locks are available for better security. Other windows may need better locks. Check with a locksmith or hardware store for alternatives.