Take Pride in Turlock Day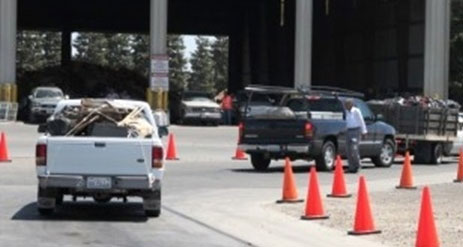 When:
Saturday October 16th, 2021 8 AM - 12:45 PM (tentative date/time)
Where:
1100 S Walnut Rd Turlock CA 95380
The Take Pride in Turlock program is a citywide free disposal program. Take Pride in Turlock occurs once a year and encourages citizens to clean up their property and their community.
To take advantage of this FREE trash disposal day opportunity, you must provide:
Please note:
No more than one load of household debris per current utility bill
No vehicle loads larger than a pick-up truck accepted
No more than 9 tires per load
No sealed gas cylinders (propane, oxygen, etc)
No treated wood
Stanislaus County Household Hazardous Waste located at 1710 Morgan Rd in Modesto will be open from 8:00 AM - 12:00 PM for your household hazardous waste items.