Academy Training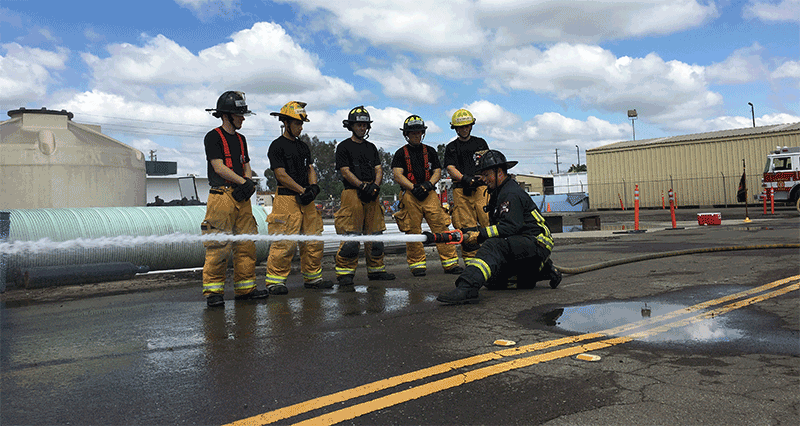 The mission statement for the Fire Academy is:
"To train all candidates to excel as a professional firefighter for the Turlock Fire Department."
The Turlock Fire Academy Values Statement:
"The Turlock Fire Academy will demonstrate and reinforce to all members the principles of: Compassion, duty, honor, pride, public service, teamwork, trustworthiness and inspire the continuous learning for members of the Turlock Fire Academy personnel."
The Turlock Fire Department Fire Academy is an important first step in the careers of our new firefighters. We have a 5 week academy where new recruits are taught the fundamentals in all aspects of firefighting emergencies and daily life as a firefighter to prepare them for their new careers. This training includes comprehensive manipulative and didactic training.