Becoming a Firefighter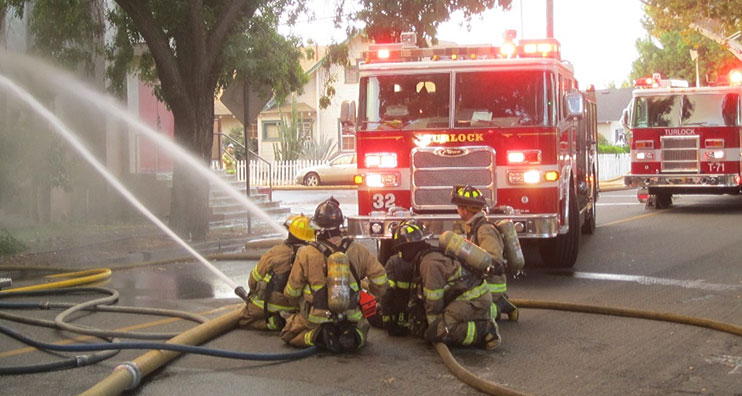 The Turlock City Fire Department is currently staffed by professional firefighters who have chosen a career in the fire service. The firefighter classification is the entry level position in the professional firefighter series. In addition to fighting fires, the firefighter must deal with a wide range of emergency situations, including natural disasters, civil disturbances, and medical emergencies. To handle these emergencies effectively requires a great deal of training and practice. The professional firefighter will study the science of fire and hydraulics, rescue, emergency medicine, ventilation, salvage and overhaul, hose, rope and ladder procedures, and forcible entry. The firefighter will perform all of this training and practice under direct supervision of a higher ranking Turlock City Fire Employee.
If you are interested in becoming a firefighter, the first step is to visit the City of Turlock's Administrative Services at 156 S. Broadway, Suite 230. There you will be able to pick up a job description and fill out an interest card for any of our positions. You may also view job descriptions on this website.
Firefighter Job Description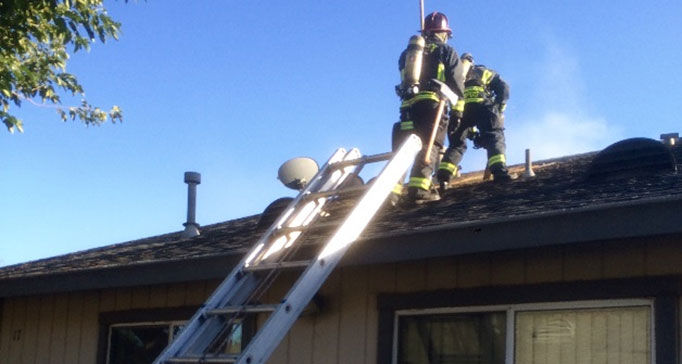 Firefighter Requirements
Have a high school diploma or the equivalent
Be at least 18 years of age at the time of final filing of application
Pass the written entry level test
Pass medical examination
Possess a valid Class C California driver's license
Pass an oral interview conducted by selection committee
Pass a thorough background investigation
Possess a valid E.M.T. certificate
Possess a Firefighter I Certificate of Completion approved by the California Fire Service Training and Education System or a California Firefighter I Certification issues by the California State Fire Marshal at time of application or proof of academy completion.
Possess a Candidate Physical Agility Test (CPAT) Card, issued within 12 months of the application deadline for a position with the City of Turlock.