Probationary Training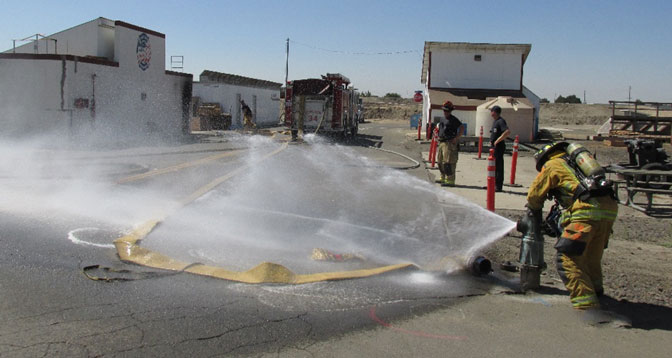 Within the Turlock Fire Department there are two types of probationary training. These types include probationary firefighter training and promotional probationary training. Quality training and testing in these areas insures that employees are skilled and ready to work in their assigned position.
Probationary Firefighter Training:
Newly hired firefighters in the City of Turlock are considered probationary firefighters until they have completed their first year of employment and have passed all of their testing benchmarks. The training for probationary firefighters includes both formal and informal training on a daily basis. In addition to the daily training there are probationary tests held at the 4, 7, and 10 month benchmarks of their first year.
Promotional Probationary Training:
Promotional probationary training is for those employees who have recently passed an assessment center and have been promoted to the next rank. Their training consists of both manipulative and didactic in-house study and testing. Probationary Engineers practice pumping and driving skills and are tested at their 4, 8, and 11 month benchmarks. In addition they are also given written tests that cover mapping, hydraulics, and water systems. Probationary Captains and Battalion Chief's are given formal monthly written training assignments from a supervisory book. This training helps to enhance the candidate's supervisory skills and knowledge.